If you're interested in buying a house in San Francisco, be ready to navigate a complex market that includes high prices, tight supply, and intense bidding wars.

Housing prices in San Francisco (and the rest of the Bay Area) have skyrocketed over the past year, and are projected to continue on an upward trajectory. According to Realtor.com, the median list price of homes for sale in San Francisco as of July 2021 was $1.3 million and the median sale price was $1.475 million. Houses for sale in San Francisco have gone for an average of 5.4% above listing, which is great for sellers—but bad for buyers. The San Francisco housing market is uniquely competitive, out-pricing every other in the state of California.

While the San Francisco housing market is far from a buyer's market, with a small dip in median prices and motivation to buy, you could be looking at your best window for purchasing San Francisco real estate.

The first step in any real estate transaction is to hire an experienced real estate agent who knows the city well and has a successful track record. An experienced San Francisco agent will have exclusive access to new properties and understand pricing trends in all of San Francisco's popular neighborhoods. A good agent can be the difference between getting your dream property and settling.

Once you've hired an agent, constant communication is important. Offers in a hot market like San Francisco's are accepted and rejected rapidly, so communicating quickly and effectively is crucial. You'll also want to stay well-informed on real estate developments across the Bay Area, and on the unique characteristics of San Francisco's market.


Market factors

The San Francisco housing market has a variety of factors working to drive up home prices, and most are similar to those driving markets elsewhere in California and around the country. A shortage of inventory, remarkably low mortgage rates, and the tech industry creating an influx of high-income workers in the area are the main factors.

The tech industry was largely unaffected by the pandemic, allowing its workers to enter the housing market or upgrade their homes. Thus, while San Francisco experienced a small dip, the city maintained a strong seller's market overall.

Real estate officials said part of the boom from earlier this year was fueled by people moving out of San Francisco to other cities and states, where they could buy cheaper homes and telecommute. That opened up some inventory, which was snapped up. This trend of "outward migration," is expected to wane somewhat as employers require workers to return to the office.

The San Francisco real estate market is always fluctuating, so it is best to always keep an eye out and be prepared to strike while the iron is hot.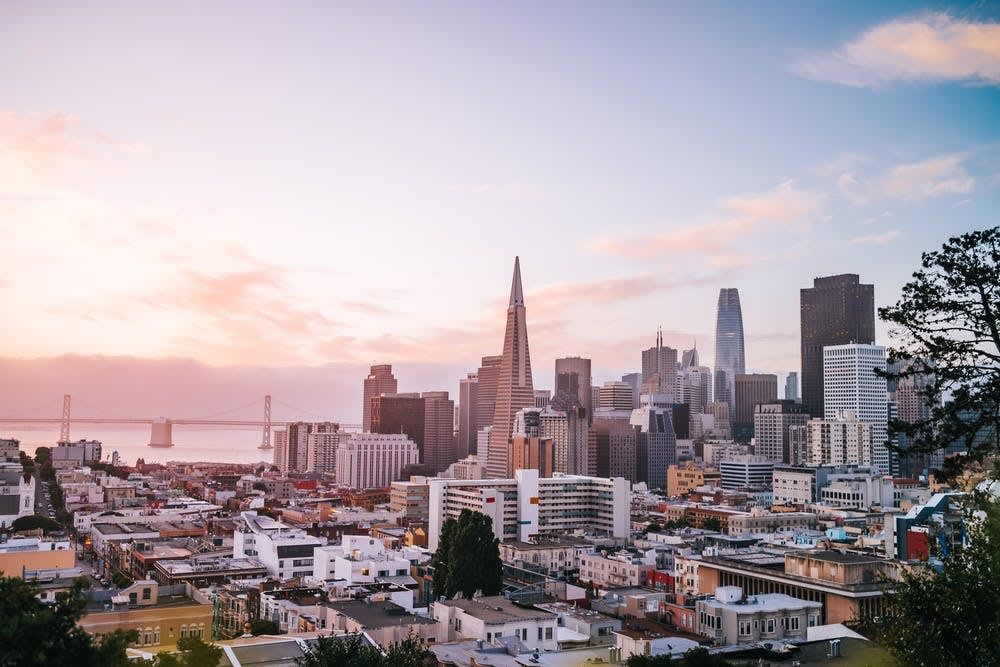 Affordability issues

Affordability continues to be San Francisco's largest problem. Many families and individuals, including essential workers, are getting priced out. Locals cannot keep up with skyrocketing prices and are being driven out.

According to John Burns Real Estate Consulting, the Bay Area had three major hot spots for lack of affordability: San Jose with the ninth-worst affordability rate among 33 U.S. markets that the firm tracked, East Bay with the 20th, and San Francisco with the 25th. When the state hit record home prices in the spring, the California Association of Realtors (CAR) sounded an alarm about affordability throughout the Golden State.

"Not only do skyrocketing home prices threaten already low homeownership levels and make it harder for those who don't already have a home to purchase one, it also brings to question the sustainability of this market cycle," Jordan Levine, the CAR's chief economist, said in a report.


Median rent price

While prices for homes have gone up, rents in San Francisco have fallen, mostly due to the pandemic. When most companies pivoted to work-from-home policies during the height of the pandemic. Many renters chose to leave the expensive urban core of San Francisco in favor of more affordable housing elsewhere, particularly out of state. However, as more companies require workers to return to the office, rent is expected to begin moving upward.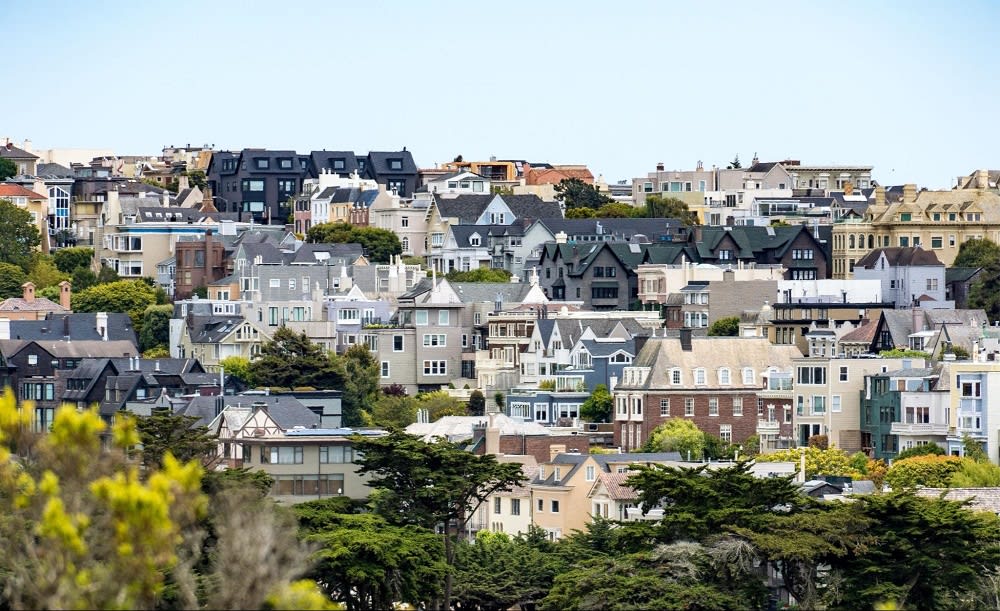 The Next Few Months

There's a bit of good news from the CAR, which says that as the state moves from peak home-buying season in the summer months into the fall, both home sales and prices appear to be moderating after reaching a fever pitch.

"The market remains solid, however, as sales were still the second-highest level for a July in the last six years, and the statewide median price continues to perform above last year's level by double-digits," CAR President Dave Walsh said in the report. "Housing supply, while improved, remains tight and market competition is still heated with homes flying off the market in record time."

As you shop for houses for sale in San Francisco, set a realistic budget for how much you can afford, get pre-approved for a mortgage, focus on your preferred neighborhood, and trust the advice of your real estate pro. If you plan to buy or sell San Francisco real estate in 2021, contact the Susie Lee Group for top-notch service and local expertise.